POOL EQUIPMENT
When only the best will do!
We take great pride in not only our workmanship, but also the quality of products we use on each job site. We are proud to be a Zodiac ProEdge Partner and a dealer for the following brands.

Axiom Pools has selected the industry's top-quality equipment packages providing our customers with Jandy ProSeries, Zodiac and Polaris manufactured goods. Through our membership as a Zodiac ProEdge Partner, our customers not only have the benefit of superior quality brands and service, but also receive a 3-year extended warranty on all equipment.
With Zodiac Pro Series equipment, you are assured quality, energy saving, dependable equipment to support your investment.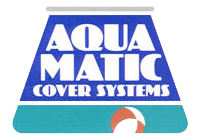 Axiom Pools installs premium quality pool covers from Aquamatic Cover Systems. Aquamatic Cover Systems has invested 35 years in pursuit of what matters; Quality. They care about the reliability and performance of their systems and how their systems will fulfill our client's needs for the long haul. Their patented dual‐motor hydraulic design has no equal when it comes to reliability. The Hydramatic, an Automatic Swimming Pool Safety Cover has fewer moving parts than any other system in production. This is a benefit because, fewer moving parts means fewer parts to fatigue and breakdown.

TRUSTED PRODUCTS FOR YOUR POOL
Call us today to create your personal paradise
(417) 421-1316