CREATE YOUR BACKYARD PARADISE
​Good credit earns a great rate from LightStream
Ready to install your pool? If you need financing, Axiom Pools has partnered with LightStream, the nation's premier online consumer lender and a division of SunTrust Bank. When you have good credit, it's a fast and refreshingly simple process to get a LightStream loan for your Axiom pool project.
Here's what you can expect from LightStream
Low fixed rates on loan amounts from $5,000 to $100,000.
Longer payment terms — up to 12 years1 — on home improvement loans of $25,000 to $100,000.
No home equity requirements.
No fees or pre-payment penalties.
Funds deposited into your account as soon as today2.
All lending services are provided by LightStream, a division of SunTrust Bank, and we may be compensated by LightStream through links on this site.
*Your loan terms, including APR, may differ based on loan purpose, amount, term length, and your credit profile. Rate is quoted with AutoPay discount, which is only available when you select AutoPay prior to loan funding. Rates under the invoicing option are 0.50% higher. If your application is approved, your credit profile will determine whether your loan will be unsecured or secured. Subject to credit approval. Conditions and limitations apply. Advertised rates and terms are subject to change without notice.
1Payment example: Monthly payments for a $25,000 loan at 6.89% APR with a term of 12 years would result in 144 monthly payments of $255.63.
2You can fund your loan today if today is a banking business day, your application is approved, and you complete the following steps by 2:30 p.m. Eastern time:
(1) review and electronically sign your loan agreement;
(2) provide us with your funding preferences and relevant banking information; and
(3) complete the final verification process.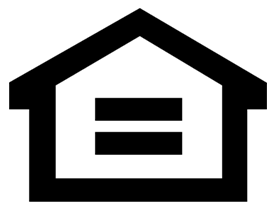 SunTrust Bank is an Equal Housing Lender.  ©2019 SunTrust Banks, Inc. SunTrust, and LightStream are federally registered service marks of SunTrust Banks, Inc. Lending services provided by SunTrust Bank.
Call us today to create your personal paradise
(417) 421-1316